Keeping up-to-date inventory and availability across online sales channels is essential to ensure a good customer experience, build a trusted reputation, reduce errors, optimize resources, and improve online visibility. It is a fundamental practice for the long-term success of an eCommerce business.
bindCommerce permette di gestire la sincronizzazione dell'inventario a cavallo fra più canali di vendita, grazie all'acquisizione degli ordini provenienti da tutti i siti e marketplace, il ricalcolo delle quantità disponibili e l'aggiornamento continuo di tali canali.
bindCommerce allows you to manage the synchronization of inventory across multiple sales channels, thanks to the acquisition of orders from all sites and marketplaces, the recalculation of available quantities and the continuous updating of these channels.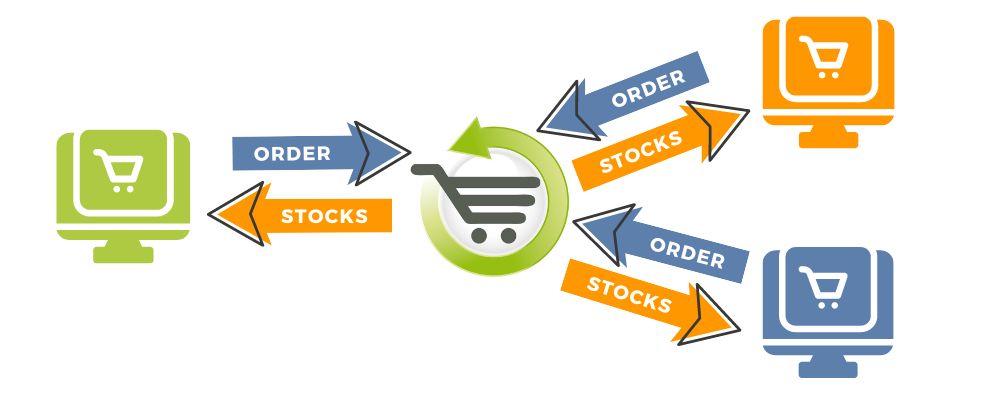 Based on the integration strategy implemented, it will also be possible to choose that the updates of stock availability do not consider the data recalculated by bindCommerce as the "best reliable source", but rather an external data source, such as the seller's warehouse management system, or a data feed from its provider.
bindCommerce also allows you to manage the monitoring and use of multiple warehouses, whose availability can be used individually, or added together. For example, the sum of the availability on European warehouses could be used to update the inventory of all European national marketplaces.
Thanks to the "quantity rules" function, bindCommerce allows you to determine the availability of stock to be used based on advanced functions, such as:
The quantity of a certain warehouse, limiting the maximum (e.g. max 3 pieces)
A percentage of the real availability (e.g. 70%).
A pre-set fixed value (e.g. 2 pieces)
Stock availability (as well as prices) can be updated by bindCommerce, using a "differential approach", which allows you to include in the updates only the products that have undergone changes in availability since the last successful update.
Thank you for rating this article.