The AliExpress node
To allow bindCommerce to communicate with the AliExpress marketplace, the appropriate node must be created.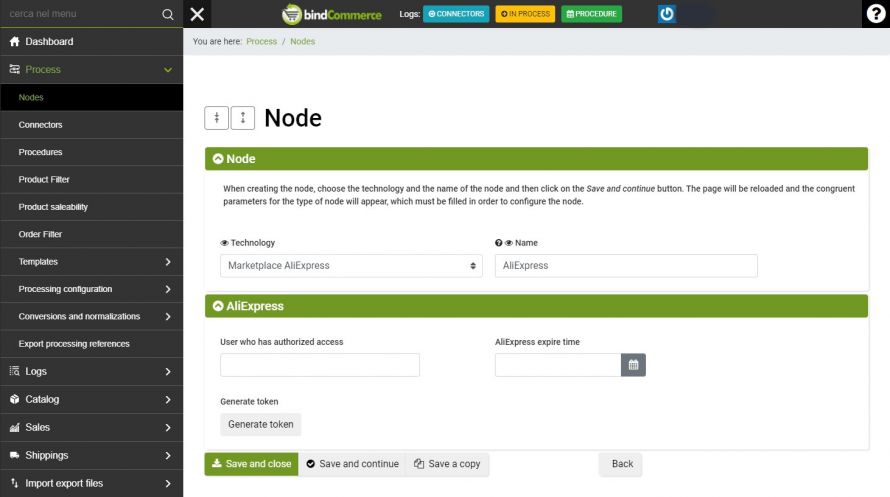 To create the node go to the menu
Process >> Nodes
Click on Add and fill in the fields as follows:
Technology: Marketplace AliExpress
Name: enter the name you prefer
Click on SAVE AND CONTINUE to access the subsequent fields of the node.
User who has authorized access: enter the AliExpress username
Click on SAVE AND CONTINUE and then on GENERATE TOKEN.
Thank you for rating this article.