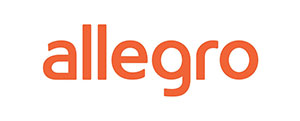 Allegro is the best known and most used marketplace in Poland. In recent years, its catchment area has greatly increased, with customers and sellers from all over Europe.
Allegro's integration with bindCommerce allows you to
publish your product catalog on the marketplace
update listings
download the orders received
In order to publish products on Allegro it is necessary that they are already present on bindCommerce, imported from a management software, via import file or downloaded from an integrated eCommerce platform.
Integration with Allegro first of all involves the creation of the appropriate node, which allows communication between bindCommerce and the marketplace.
Once the node has been installed, it will be necessary to perform the appropriate configurations to start selling and downloading orders.
All configurations and options for the Allegro marketplace are available on bindCommerce from the menu
Marketplace >> Allegro
Thank you for rating this article.