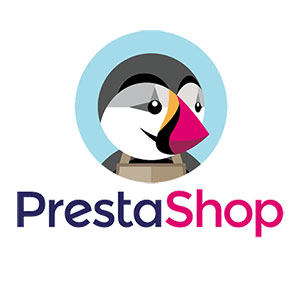 The PrestaShop integration offered by bindCommerce allows two-way dialogue, to and from PrestaShop, for the exchange of information relating to products and orders.
Prestashop (http://www.prestashop.com) needs no introduction, but it is worth mentioning that it is one of the most popular open source eCommerce platforms in the world, with its more than 4 million downloads (as of September 2014), translated into 9 languages, and a breathtaking user interface .
The integration offered by bindCommerce allows PrestaShop to communicate with all managed platforms: ERPs (eg: Quickbooks), marketplaces (eg: eBay), Google Translate, Icecat, as well as other eCommerce platforms (eg: VirtueMart) for multi-store and multi-technological management. Thanks to bindCommerce's automatic import functions, the management of dropshipping activities becomes very easy.
Communication is managed using the APIs made available by PrestaShop, ensuring reliability and continuity between versions. Each activity is logged by bindCommerce in order to manage the control of the results. The procedures allow you to automate the execution of one or more connectors (to PrestaShop and other platforms).
Communication activities require the following configurations:
Prestashop node creation
Connector for downloading Prestashop configurations
Connector for downloading products, possibly limited to combinations between products already present in bindCommerce and identification codes in PrestaShop
Connector for publishing products
Connector for downloading orders
Connector for uploading orders on the Prestashop site
Thank you for rating this article.