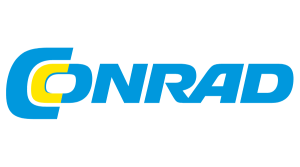 Conrad has created a digital environment to bring customers and vendors together and provide a platform for all your operational technical business needs.
Joining the marketplace allows you to increase your sales quota, open a new ecommerce channel and position your brands and products in a controlled and high quality environment. You will be able to manage a shop window generating brand awareness with target customers, especially in the technology and electronics sector.
The platform in numbers: 2,500 brands, over 750K products and 80K active B2B customers.
By becoming sellers on the Conrad marketplace through the bindCommerce integration, you can massively publish your catalogue, update offers quickly and easily thanks to automatic procedures, and download orders to proceed with shipping and management operations from your ERP.
The processes managed by bindCommerce:
Creating and updating products
Publication of offers
Orders download
Integration configurations, offers and all related options can be found in the menu:
Marketplace >> Conrad
The first step to proceed with the integration configurations is to install a Conrad node.
Creating and updating products on Conrad
Through bindCommerce you can create or update products on Conrad.
The products to be published must already be present in bindCommerce, and it is possible to import them starting from various ERP, ecommerce, or from a spreadsheet/text file, using the internal import file function.
Sending offers on Conrad
After the creation of the products it is possible to send the offers related to the products or delete the ones already sent.
Order download from Conrad
As with all the other Marketplaces, even in the case of Conrad it is possible to download the orders with the appropriate connector, which can then be downloaded into your management system or a deposit area.
All operations can be performed manually or be included in procedures for automatic and scheduled execution.
Thank you for rating this article.